MOTO-D "Pro-Series" Dual Temp Tire Warmer 120/200 AUS (Order in Only).
ITEM DETAILS
MOTO-D Dual Temp Motorcycle Tire Warmers v17
Head to any paddock in MotoGP, WorldSBK, MotoAmerica or CCS / WERA, and note the main similarity between all motorcycles— everyone is using a set of tire warmers. It's easy to understand that motorcycle tire warmers are an essential component for performance. The reason for tire warmers in racing is simple: heating the tire before entering the grid equates to maximum traction on the opening lap and extending the life motorcycle racing tires by reducing heat cycles.

Race-ready MOTO-D "Pro-Series" Dual Temp Tire Warmers have a toggle switch that provides two heat settings: 
> Level "L" (Low/Warm for Maintaining Heat, 140°F / 60°C) < 
> Level "H" (Hot for Heat Soak, 185°F / 85°C) <
MOTO-D Dual Temperature motorcycle tire warmers come in three (3) sizes to fit the following motorcycle racing tires:
120 Front / 120 Rear (suitable for all "GP" style bikes)

120 Front / 160 Rear (suitable for Kawasaki Ninja 400 / 300, Yamaha R3, KTM RC390, Suzuki SV650)

120 Front and 180 - 190 - 200 Rear (suitable for all 600-1000cc Sportbikes)

Handcrafted by MOTO-D Racing, the "Pro-Series" Dual Temperature Tire Warmers and Single Temperature Tire Warmers feature Carbon Wire Technology and a Thermal Foil Liner, which heats up faster than the less efficient copper wire found in other tire warmer manufacturers. Unlike soft copper wiring, which becomes brittle when hot and quickly deteriorates, MOTO-D's carbon wiring can be twisted and crushed without failure. The use of Carbon Wire technology aids in saving energy (and gas in generators) by only using 750 - 800 watts per pair. Neoprene Side Skirts ensure even motorcycle rim heating and quick penetration of the tire making MOTO-D the best motorcycle tire warmers.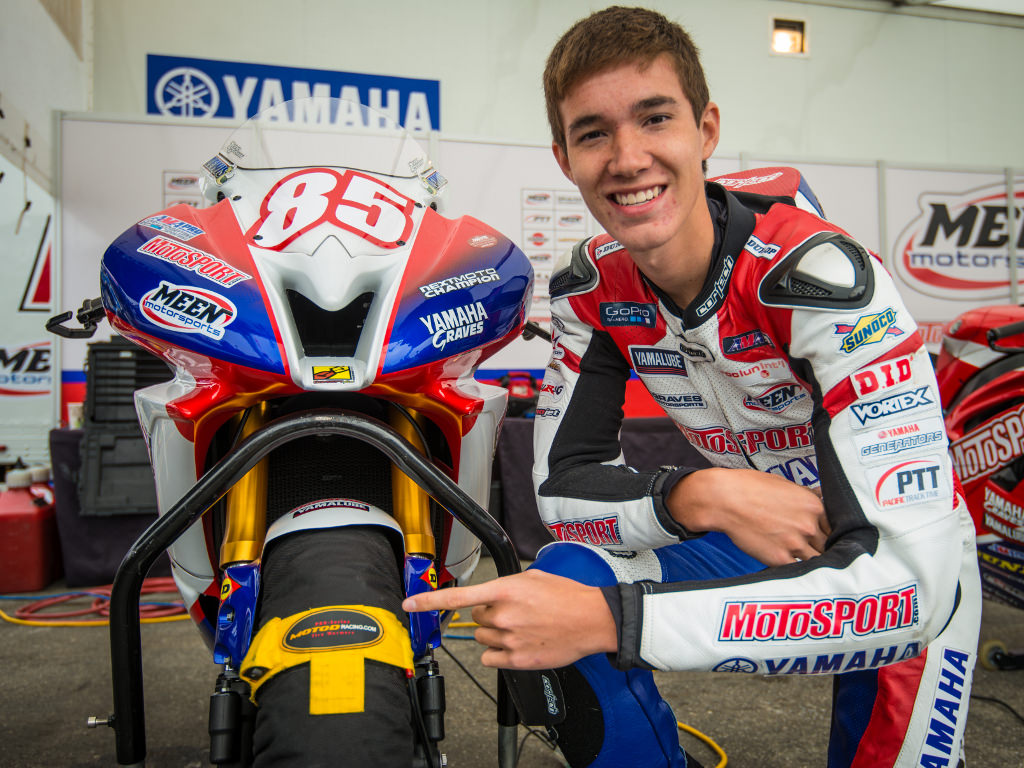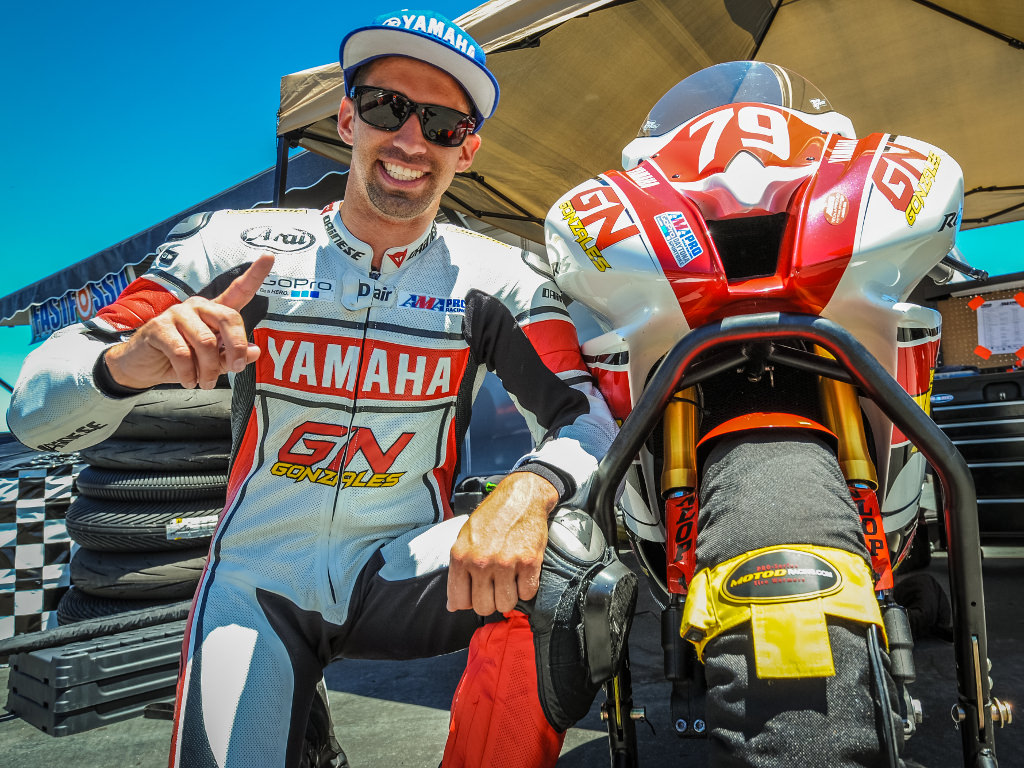 Though motorcycle tires continually evolve from companies like Bridgestone, Pirelli, Michelin, Metzeler and Dunlop, tire temperature will always be vital for improved traction and grip on the track. MOTO-D motorcycle tire warmers were designed maximize tire grip and minimize tire wear. Track tires go through repeated heat cycles, a process coined vulcanization. By maintaining the proper heat throughout the day, your tires will only experience one heat cycle, which can vastly improve longevity. The only solution? MOTO-D Tire Warmers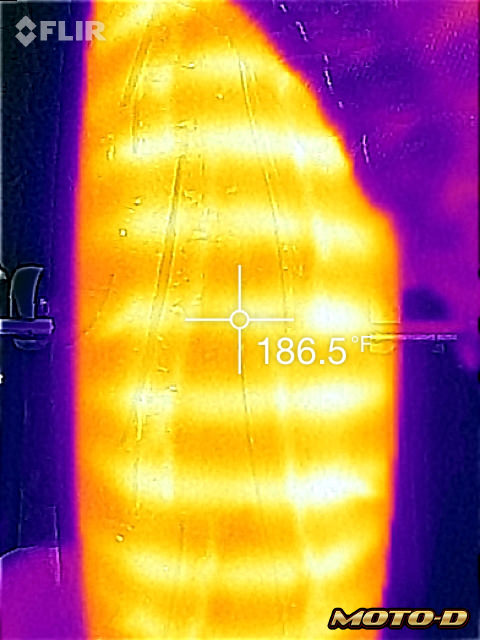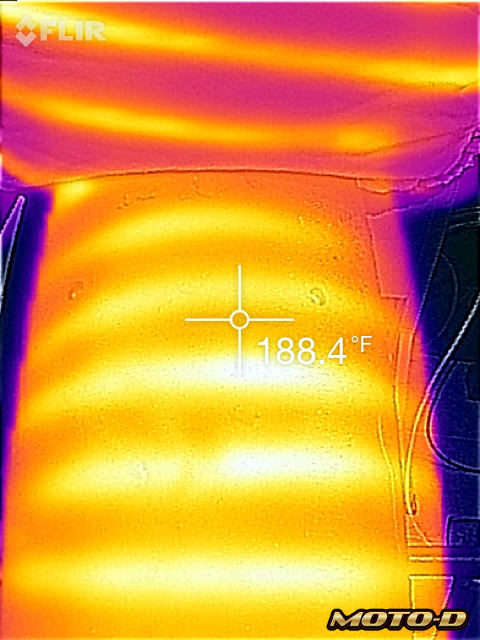 MOTO-D "Pro-Series" Dual Temperature Tire Warmers Feature:

 
Neoprene Side Skirts

Durable and Crush-Proof Carbon Wire Technology

Level I Temperatures Heat to 140°F (Maintain)

Level II Temperatures Heat to 185°F (Heat Soak)

Fits 120 Front and 120 Rear Motorcycle Tires or

Fits 120 Front and 160 Rear Motorcycle Tires or

Fits 120 Front and 180 - 190 - 200 Rear Motorcycle Tires

Thermal Foil Liner: Total 750 - 800 Watts per Set

Super Bright Red LED Indicator

Rubber Velcro Pull Tab

Usable with All Compounds of Motorcycle Track/Race Tires

Extends Tire Life

Includes Durable Zippered EVA Carrying Case